A British company has created a joint-venture with a Myanmar firm to enter the marine industry as well as oil and natural gas sector.
The Thai oil and gas company PTT Exploration and Production (PTTEP) will partner with Total E&P Myanmar for an oil and gas exploration project off the southern coast of Myanmar.
Gas from three re­cently-discovered offshore reserves near the coasts of Rakh­ine and Mon states will feed local and interna­tional demand for energy over the next five years, a minister has said.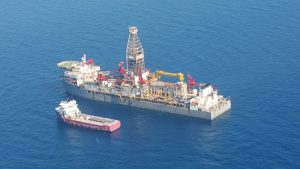 The export of natural gas as of 9th September in this fiscal year 2016-2017 fetched only US$1.2billion, a slump of US$770million when compared to the similar period of the last fiscal year, it is learnt from the Ministry of Commerce.
The export value of natural gas in this fiscal year amounted to US$1,230.765million, whereas that in the previous fiscal year was US$2,002.434million. The decline in the natural gas price resulted in the decrease in the export value. The volume of the export in the two years does not have a large gap, it is learnt.