For the ninth time in history, Open Data communities around the world organized simultaneous local events on March 2nd to promote the role of open data in their respective communities.

After five decades of military rule, the country is opening up. More people have mobile phones and access to the internet, so they can access information. Open data has the potential to play a crucial role in the country's transition toward democracy.
So as open data communities around the world were coming together on March 2 – the ninth Open Data Day – we decided to bring people together to harness the power of open data in moving Myanmar forward.
We discussed the importance of open data in Myanmar, what is open data, why it's important for citizens to have access to open data, and the role of media in this open data movement. More than 150 participants from civil society, the private sector, research institutes and media joined us in the discussion.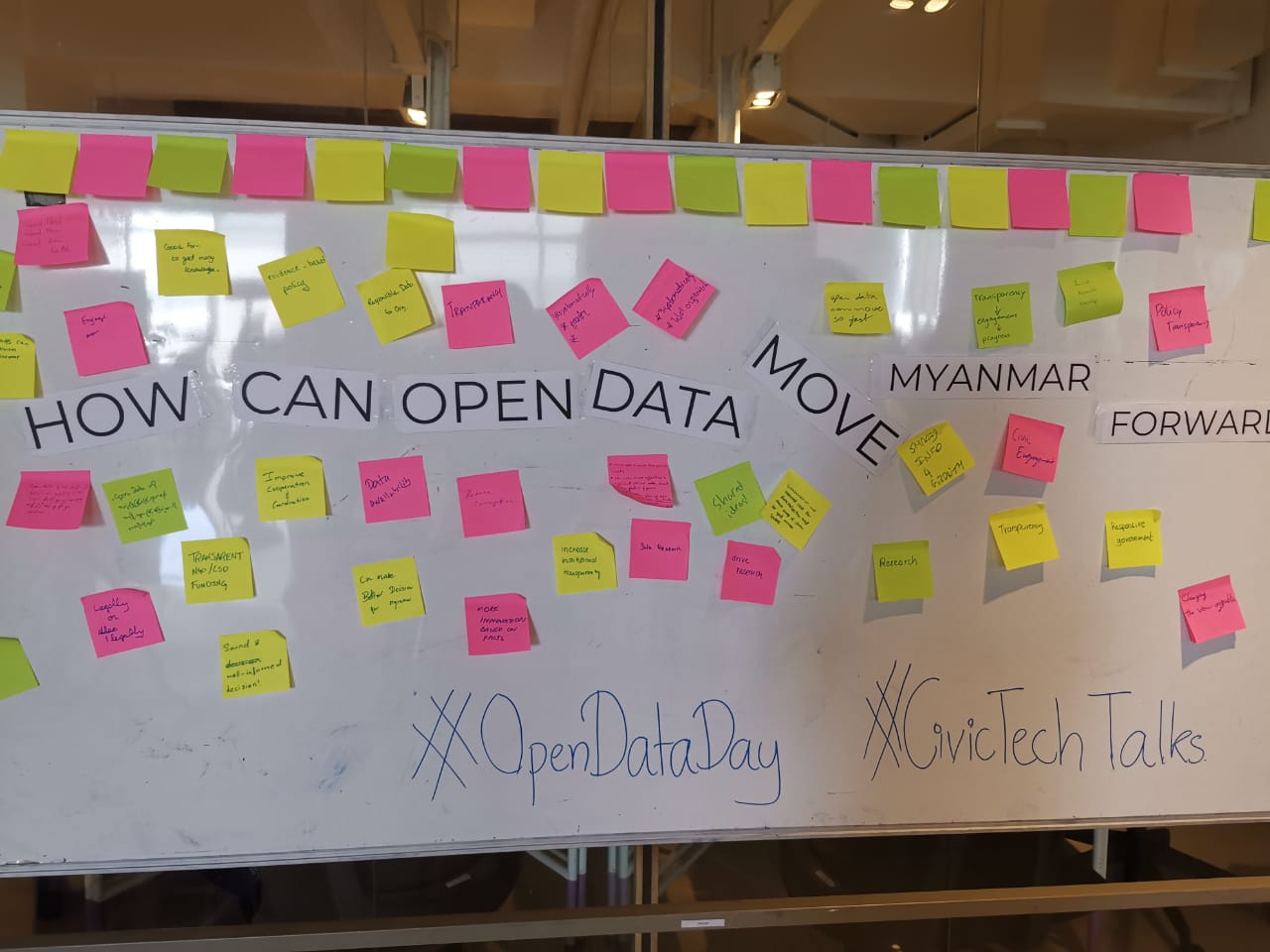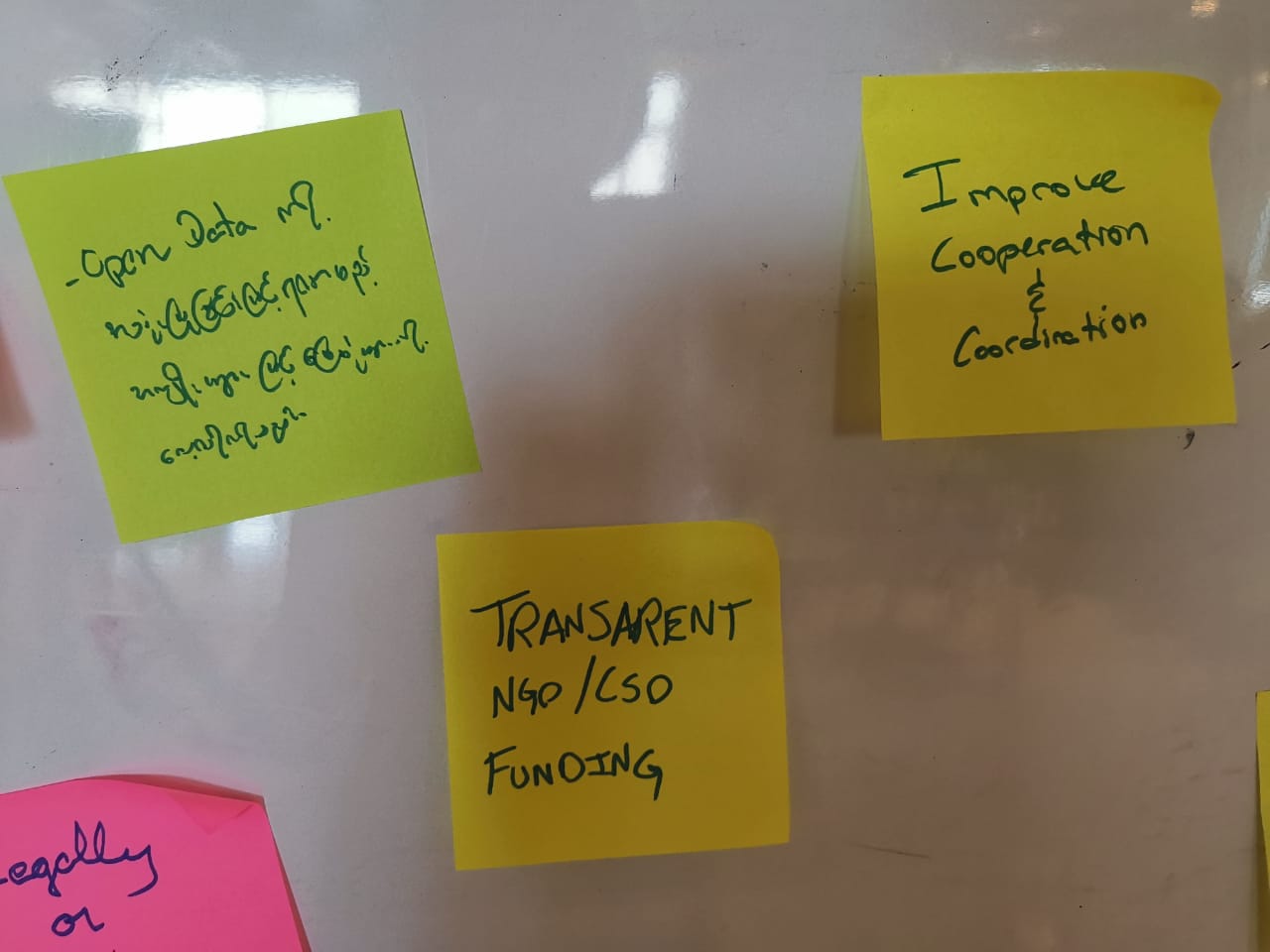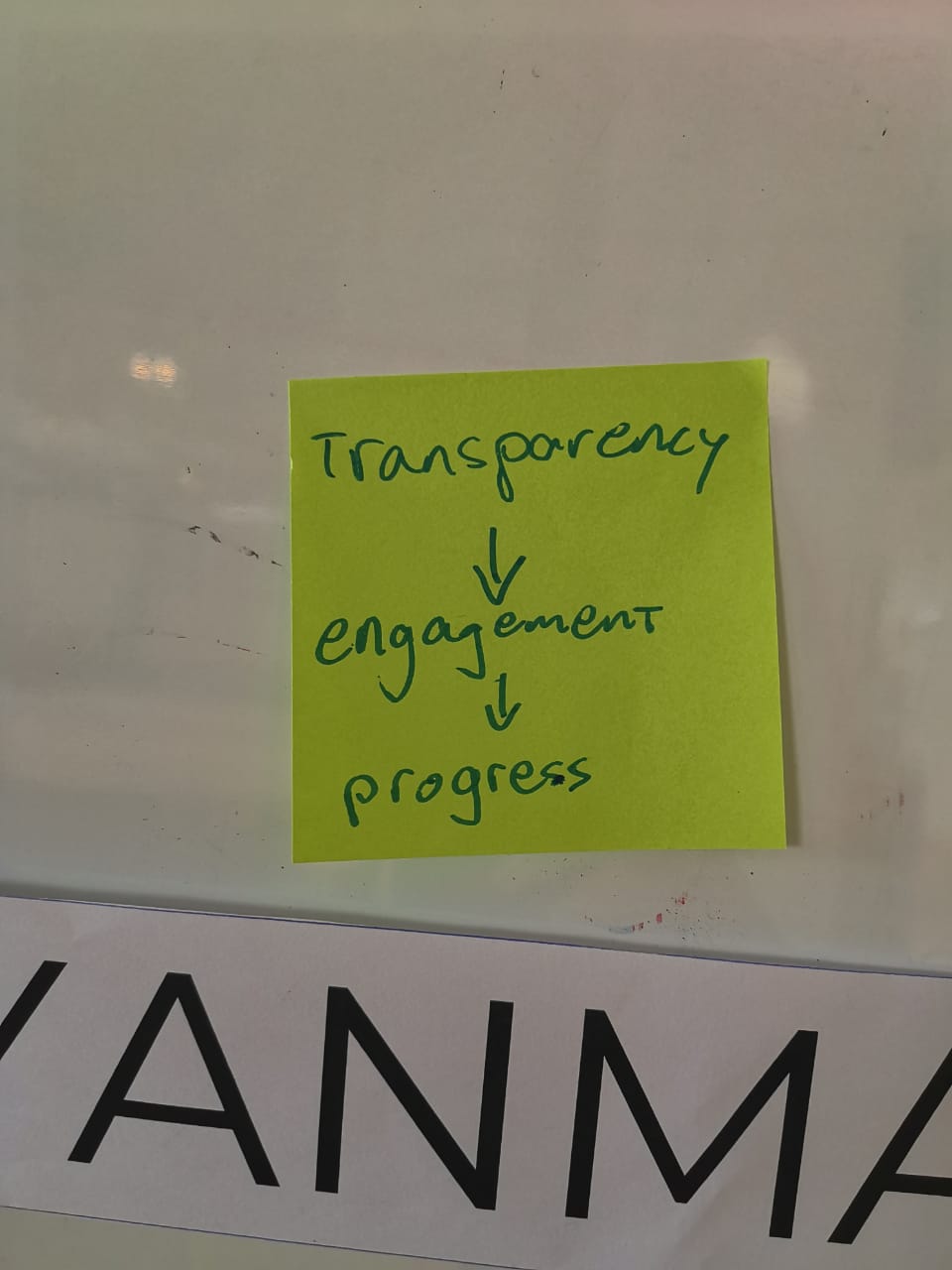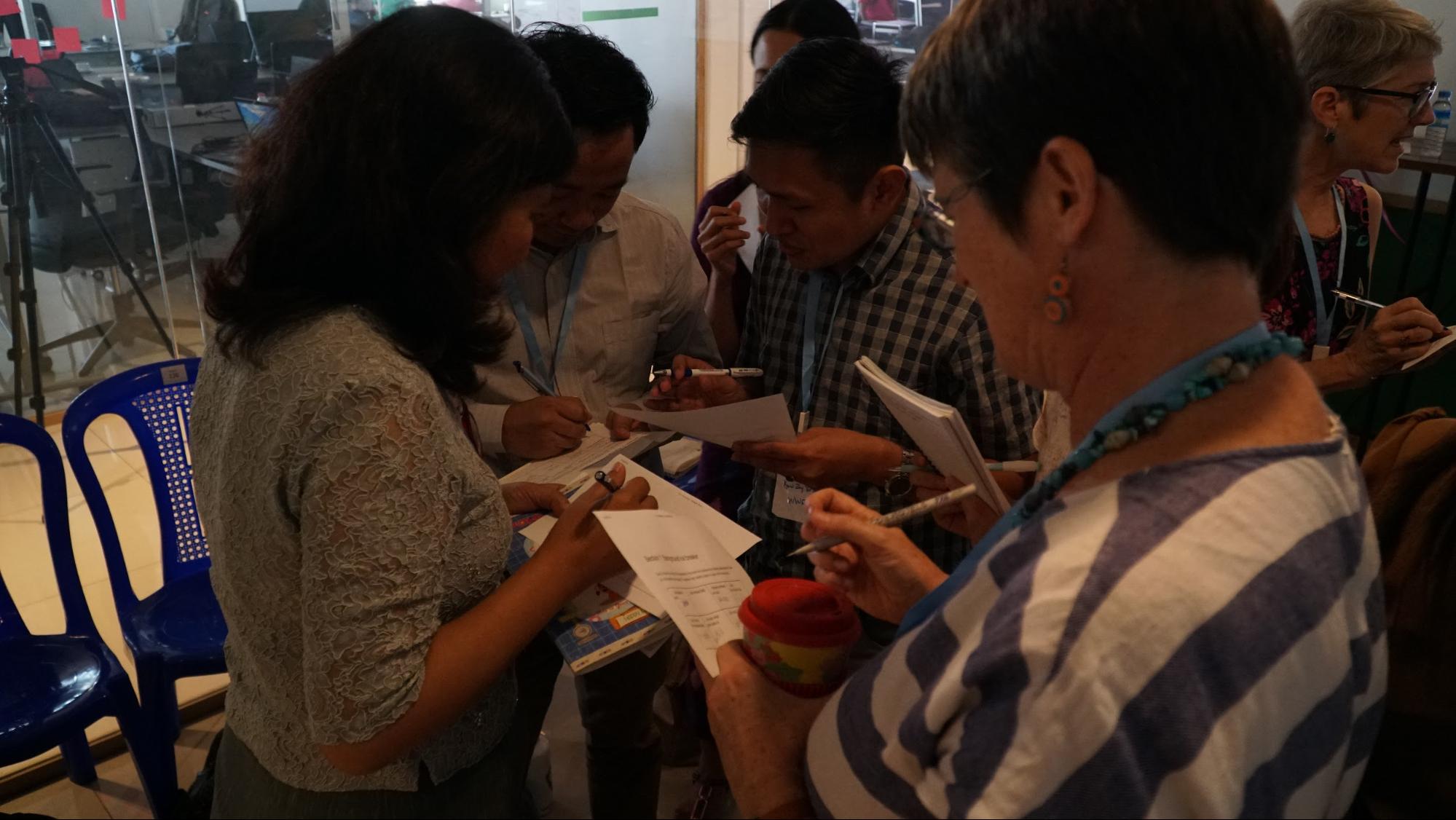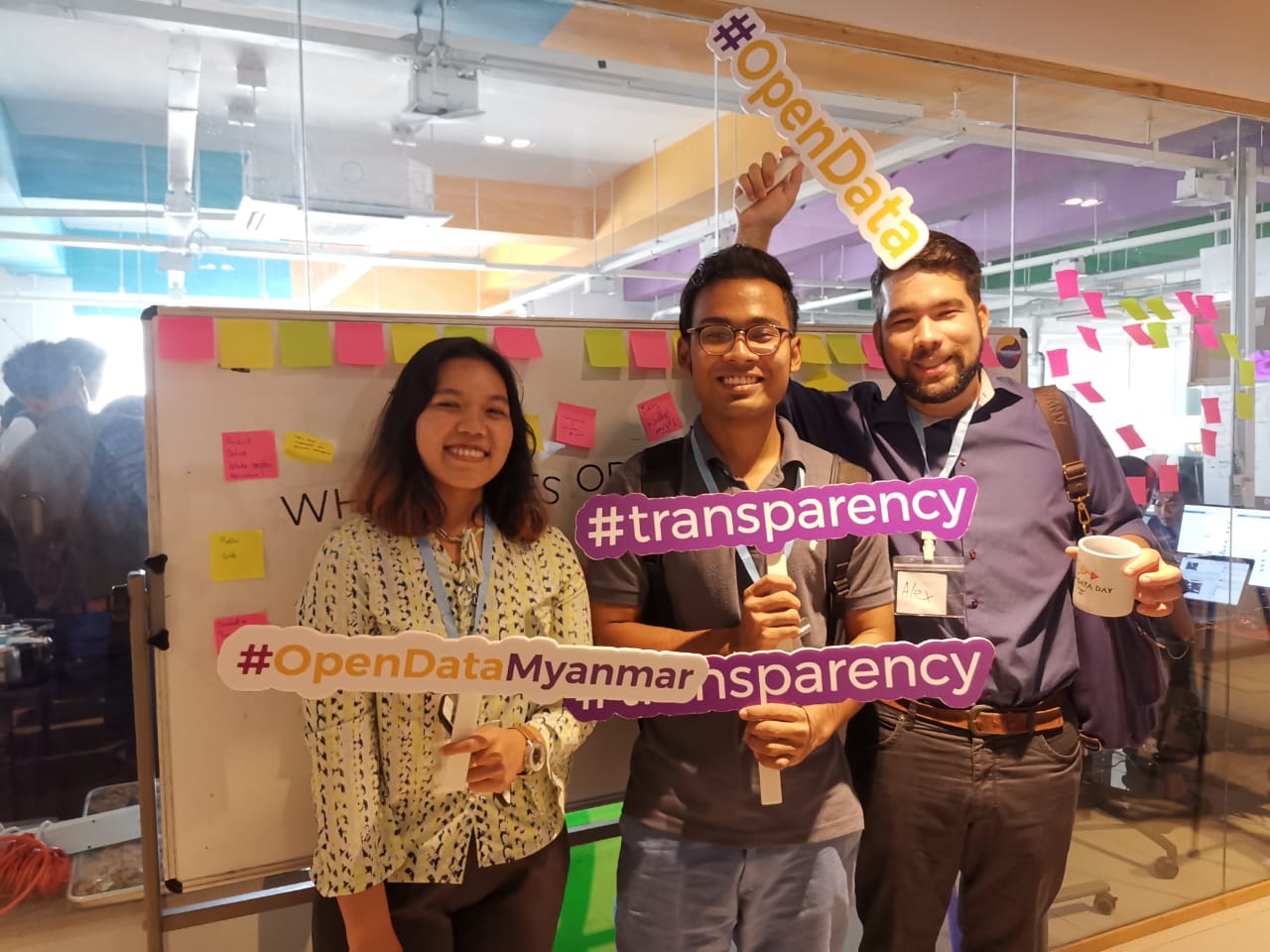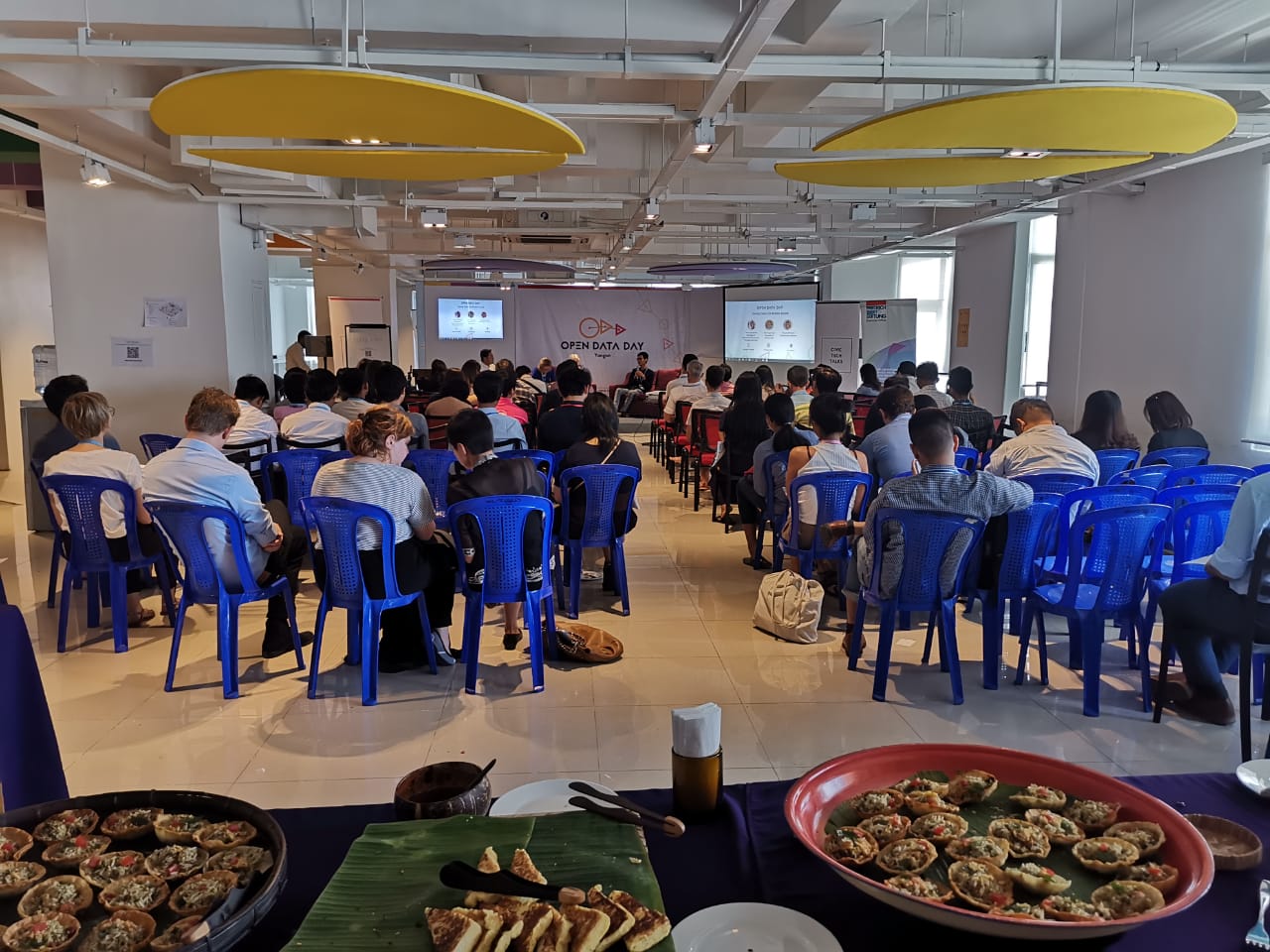 One panel discussed the role of open data in business and responsible investment. Myanmar laws require data disclosure on company name, address, shareholdings and directors and Environmental Impact Assessment (EIA) procedure. This data provides information for shareholders and gives stakeholders the chance to make decisions on investment proposals and environmental impact assessment (EIA). However, the information that's actually being disclosed is still limited so investigative reporting is much needed.
In a breakout session, speakers from the UN's Myanmar Information Management Unit, The Ānanda and The Asia Foundation. They talked about how open data is a foundation for transparency and accountability. Challenges include officials' limited understanding of open data, the lack of reliable data, and the lack of data literacy among the public.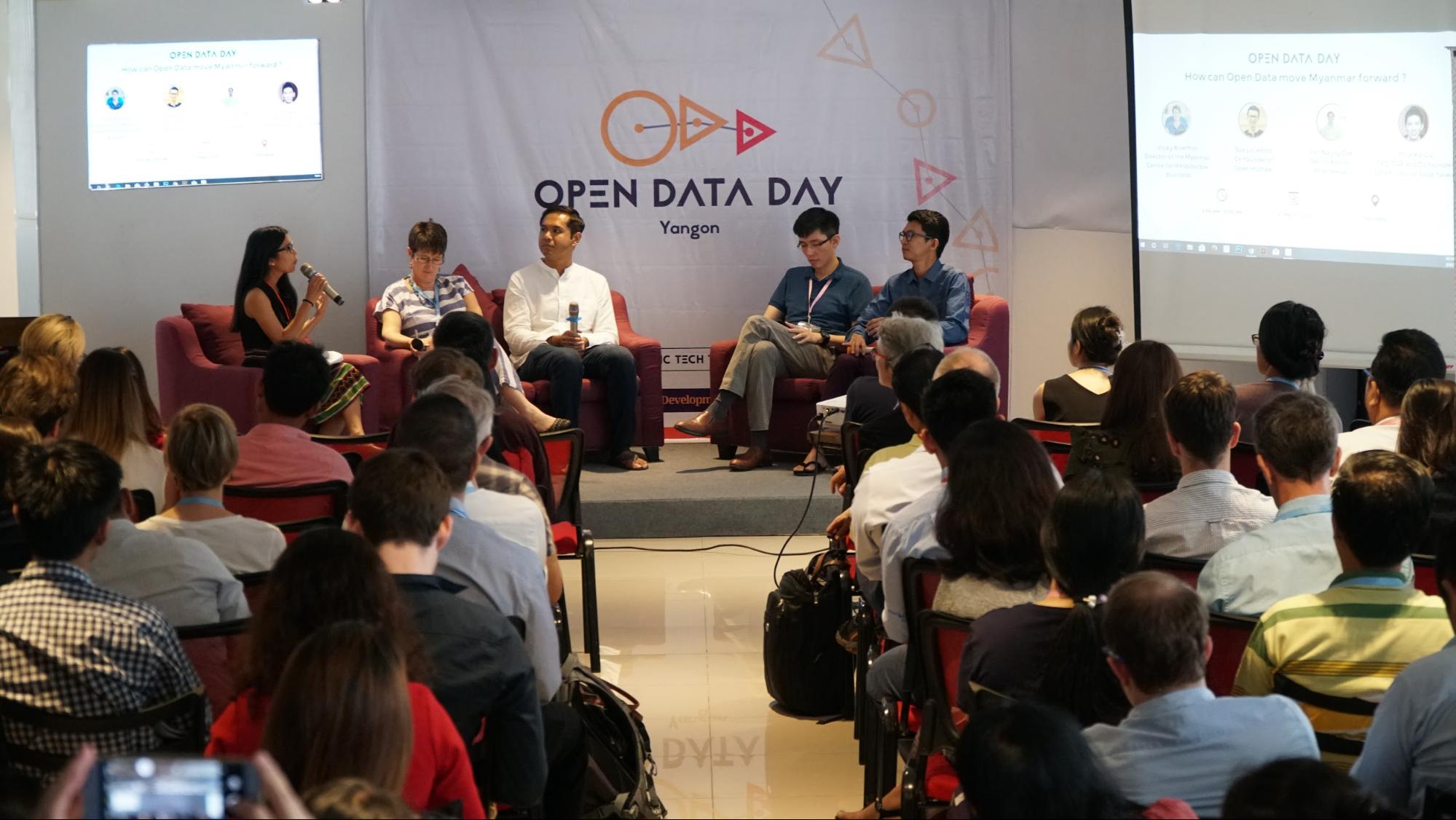 The day also included a "Responsible Data Session" lead by the Phandeeyar team. We brainstormed how to protect people's privacy and security when using data for social change and in advocacy efforts. How can we avoid unintended consequences that arise out of the use of data? Participants shared their experience working with data and helped each other think of ways we could use data for social impact in a responsible way.
We also reflected on the limitations of current efforts on open data in Myanmar. Providing a portal for people to access data is not enough on its own. We also need to help people make sense of and apply information. Data literacy is crucial for open data to flourish.
One key takeaway was that we need citizens to engage with this movement. We need citizens to demand more openness, more transparency and more accountability from the government. Although the event ended with more questions than answers, it was great to see more than 150 people come together as a community. We know that it's a long road ahead, but we've made the first step.
If you missed the event, here is the live video of the day: Media coverage of the Day: Myanmar Media 7