The population of various species of water birds, between Myitkyina (Kachin State) and Sinbo (Mandalay Region) along the Ayeyarwady River, has dwindled by at least half in the past 14 years due to habitat loss, gold panning and poaching, a survey has showed.Keep reading ...
Mongla lies on the border of the Xishuangbanna Dai Autonomous Prefecture in southwestern China and Shan State in northeastern Burma. Situated in the heart of the Golden Triangle, the city is known among other sad epithets as the wildlife trafficking capital of the world and for drugs, gambling, ...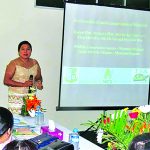 Working in conjunction with the Wildlife Conservation Society (WCS), the Turtle Survival Alliance (TSA) works to implement recovery programs for some highly endangered endemic species in Ayeyawady Region – the Myanmar roof turtle, the Myanmar star tortoise and the Rakhine forest turtle.Keep reading ...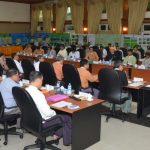 Vice President U Myint Swe has shed light on the impact of economic growth on environmental in the undertaking of national development at a coordination meeting in Nay Pyi Taw, calling for effective efforts toward environmental protection.Keep reading ...