Budget processes in Myanmar still have limitations that act as barriers to local participation and greater government accountability. Observations from reviewing the budget for the 2017-18 fiscal year show that the local implementation of activities is still heavily dependent on funds approved at the national ...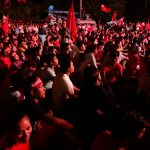 History of Myanmar's electionsElections in Myanmar are held for the Pyidtaungsu Hluttaw (the Assembly of the Union, Myanmar's national legislature) and for regional and state Hluttaw (assemblies)1 The national legislature is made up of two bodies, the Amyotha Hluttaw (the 224-seat House of Nationalities) and the ...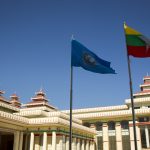 Under the 2008 constitution drafted by the military, Myanmar is defined as a unitary parliamentary republic. Myanmar's nominal head of state is Daw Aung San Suu Kyi, a Nobel Laureate. The Myanmar military, headed by Snr. General Min Aung Hlaing, still hold much authority over ...