EarthRights International is seeking a Campaigns assistant to work in their Myanmar office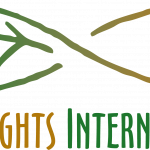 Job Title: Myanmar Campaigns Assistant
Location: Yangon, Myanmar
Start Date: March 2017
Overview
ERI is seeking a Campaigns assistant to work in our Myanmar office to support the Campaigns team on a number of impactful projects. The Campaigns Assistant will work closely with all Campaigns staff, as well as local partners and directly with communities, to develop and implement various ERI campaign projects. The scope of the work will vary depending on the needs of the organization and the needs of the community. The successful candidate will possess adaptability for different types of projects, and a willingness to learn. In return, the Campaigns Assistant will gain valuable experience in campaign advocacy.
Job Responsibilities
Provide support in implementing ERI's campaign and advocacy activities in Myanmar, including on Community-Led Corporate Accountability, and coal campaign and advocacy network.
Help Implement campaign and advocacy activities and strategies in Myanmar, including organizing events, community training, research, and writing.
Assist in Identifying individuals, communities, and NGOs working on the human rights and environmental impacts of coal and SEZs investment in Myanmar and the Mekong region and build broad network.
Help facilitate networking and collaboration between international and local groups working on corporate accountability in Myanmar.
Translation of campaign and advocacy materials from English to Myanmar language and from Myanmar language to English
Assist with projects led by our partners and Alumni, such as coordinating and facilitating Myanmar SEZ Watch
*this position will entail occasionally working nights or weekends
Required Qualifications
Demonstrated experience working with CSOs
Excellent written and oral communications skills in English.
Ability to have courteous and professional interaction with a multi-ethnic/-lingual staff and ability to work with different cultures
Ability to understand and share complex environmental and human rights concepts into language that is easy to understand
Willingness to commit to at least one year
Ability to meet tight deadlines
Preferred Qualifications
Demonstrated experience working directly with communities on human rights and/environmental issues
Exceptional writing ability and strong interpersonal communication skills
Creative thinking, adaptability, and a willingness to plan/brainstorm and explore new ideas every day
To apply, please send a CV and cover letter to apply-myanmar@earthrights.org no later than Friday, February 24.
EarthRights International (ERI) is a nonprofit, nongovernmental organization (NGO) with offices in Washington DC, Thailand, Peru, and Myanmar (Burma). ERI combines the power of law and the power of people in defense of human rights and the environment. Specializing in legal actions against perpetrators of earth rights abuses, training for grassroots community leaders and advocacy campaigns, we seek to end earth rights abuses, and to promote and protect human and environmental rights in the communities where we work.