Open Development Myanmar Soft Launch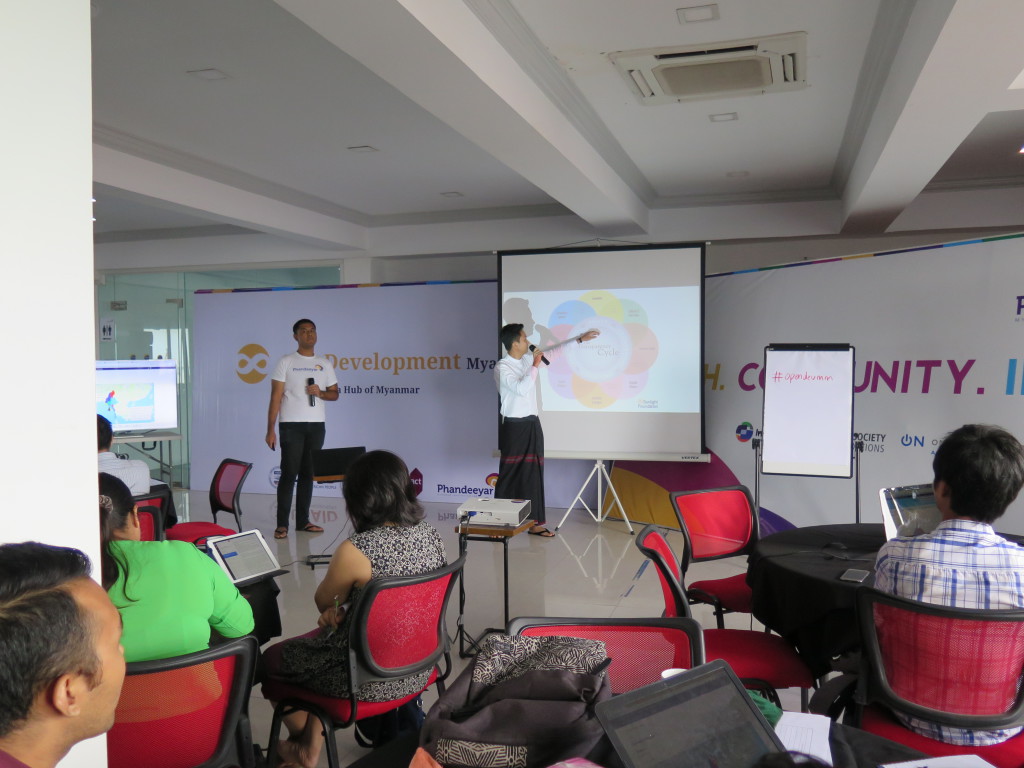 On the 22nd August at Phandeeyar: Myanmar Innovation Lab, Open Development Myanmar was soft launched to test its functionalities, to introduce Open Data, to present the use cases of Open Data, to identify potential data partners and gather feedback and inputs on the Open Development Myanmar Platform and Open Data movement from the participants. Open Development Myanmar is a leading initiative of Phandeeyar's Open Data Program and Myanmar country partner of OpenDevelopmentMekong.net, a regional open data platform. The program is supported by USAID via PACT's Mekong Partnership for the Environment.
Right after the presentation of Open Development Myanmar and sharing sessions of OMI and Myanmar Now, it was Q & A session which led to the most critical parts of Open Data movement in Myanmar. The hands-on discussion was continued to keep the heat, the groups discussed the role of Government, CSOs, and Media for Open Data and lesson learned on a data-driven story or social movement in the past.