Moemaka Media's Meetup @Phandeeyar: Journalism in the Digital Age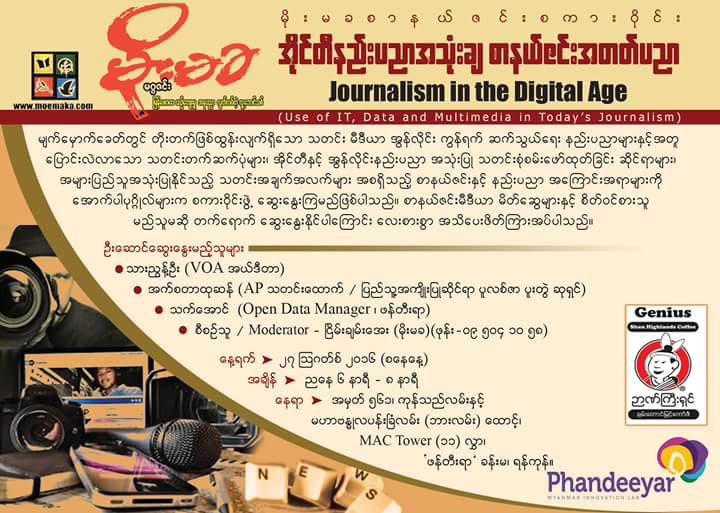 A meetup on "Journalism in the Digital Age" was held at Phandeeyar: Myanmar Innovation Lab on August 27, 2016. Key purpose of the meetup was to discuss on the usage of information technology, multimedia and data in the digital age.
The meetup was organized jointly by Moemaka and Phandeeyar. Thar Nyunt Oo, Editor of Voice of America, Esther Htusan, journalist at the associated press and a Pulitzer Prize winner, and Thet Aung, Open Data Manager of Phandeeyar were the key speakers at the event. Thar Nyunt Oo discussed about the recent changes in journalism based on his experiences. Esther Htusan shared her investigative journalism experiences using IT. Thet Aung from Phandeeyar discuss on Data Journalism, Open Data and the Open Development Myanmar Portal. The event was attended by around 40 participants, many of whom were young journalists. Both Local and International media houses attended the event.